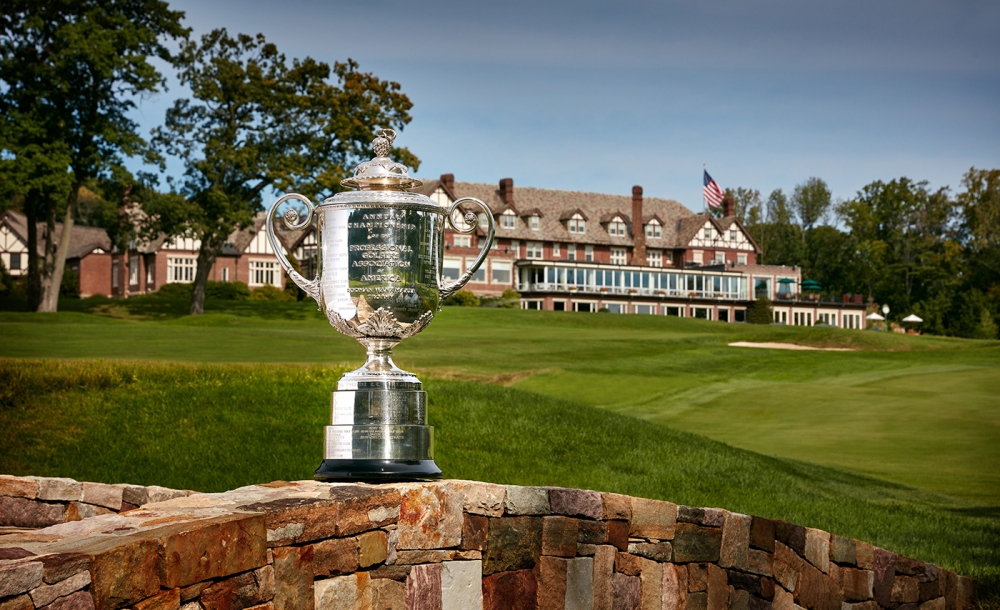 For the first time since 1971, the PGA Championship is taking place outside of its regularly-scheduled August date in order to accommodate the 2016 Summer Olympics in Rio de Janeiro, Brazil. This year, the event is taking place from July 25 through July 31 in Springfield, New Jersey where — despite not being in Florida — golfers will still face very hot and humid conditions.
This year's contest is full of promise and still anyone's to take. Rory McIlroy, Sergio Garcia, Rickie Fowler, Danny Willett, Steve Stricker, Henrik Stenson, Jason Day, Dustin Johnson, Jordan Spieth, and Phil Michelson are all gunning for the number one spot — and they're each primed and positioned to take home a little slice of history.
PGATour.com positions Dustin Johnson as the number one ranking golfer, noting that his "confidence and his recent achievements are unmatched right now." At a close second, the site ranks Henrik Stenson for his "record-setting win at Royal Troon." Somewhat surprising is their third-place rank: two-time PGA Championship champion Rory McIlroy. Though he "leads TOUR in strokes gained off the tee," McIlory's joining a red-hot field of talent — and there's no telling what will happen next.