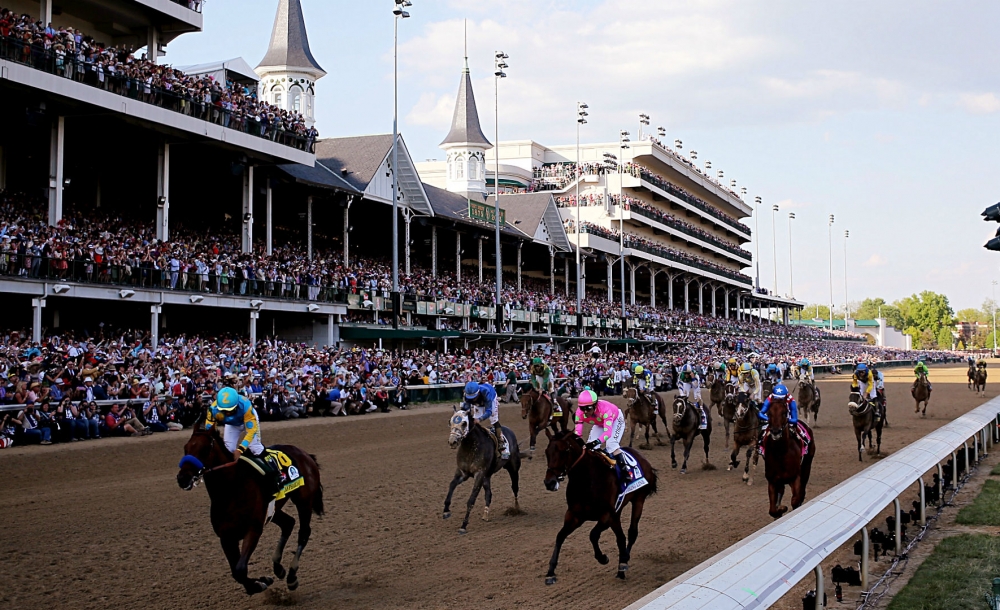 Though there's no promise of a Triple Crown, the stakes are equally high for the horses and their jockeys at this year's upcoming Kentucky Derby. Held on May 6 and 7, the Kentucky Derby 142 will have a full field with 20 horses taking the gate to compete for the coveted title. This year's race, however, will be unlike those in the past. According to ABCNews.com, more than half of the horses will be raising the 1-and-quarter-mile track for the first time. But even though the race is filled with untapped talent, that doesn't mean it's too soon to declare favorites.
Predictions so far ahead of the race have hinted that Nyquist, the undefeated 7-0 horse, is the one to watch (and the one to beat). According to ABCNews.com's report, Nyquist will enter the race coming off a five-week layoff after besting his opponents for the Florida Derby title. Nyquist is the most expensive hare at the race, garnering over $3.2 million to date and though Nyquist has the odds stacked in his favor, Gun Runner is still the clear frontrunner.
Tickets for the event are selling fast but can still be found online.